Latest news from world of asteroids and comets
2021 RA8: 4th NEA discovery in pro/am cooperation
Last year astronomers at Konkoly Observatory, Piszkéstető managed to renew their 60-cm Schmidt Telescope. The new CCD camera and a substantial enlargement of the field of view have created ideal conditions for the search for new dangerous asteroids.

For more than 10 years, I have been helping Krisztián Sárneczky, the principal researcher, to evaluate observations. I'm looking for objects that the automatic software doesn't detect. In addition to the nearly two hundred asteroids from main belt, I found three near-Earth asteroids. The last one, 2021 GS6, in April this year.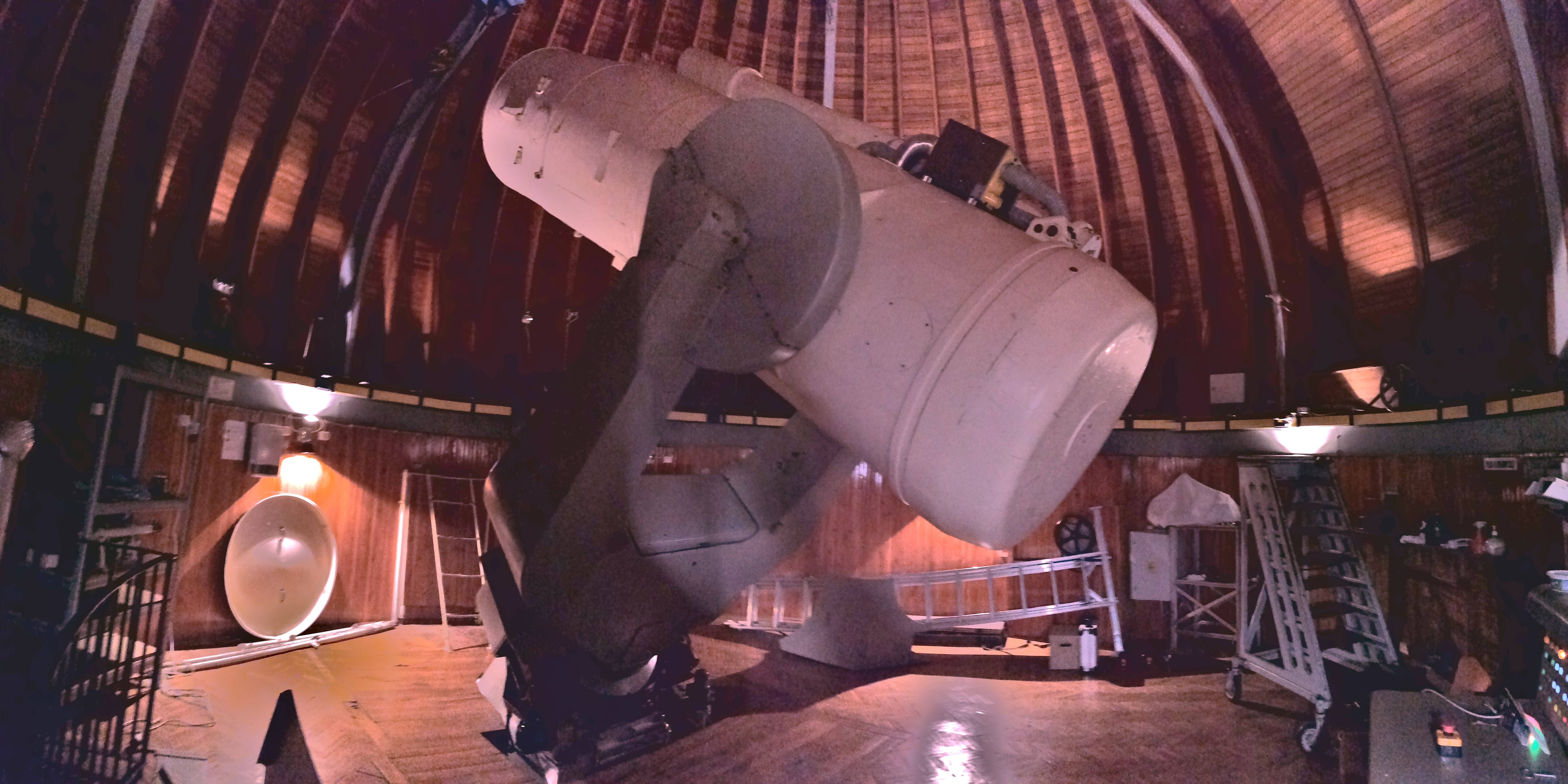 0.60-m Schmidt telescope + CCD, Piszkéstető Observatory. Photo: S. Kürti
After a 3.5-month summer break, the hunt started again in early September. On Friday, September 10, shortly after dark, I received a traditional question from Krisztián, whether I could participate in search. At that time, I was already sitting with the party in the local Astro club. This is how we meet on Friday evenings. I'm not used to missing any opportunity to view, so I replied that I would be available later that day.

I arrived home before midnight and immediately started checking new pictures. As time went on, I began to feel tired, and just before half past two I announced to Krisztián that I could handle two more images and finish. I was about halfway through viewing the predecessed triplet when I noticed a moving object. A short and relatively weak trail, changing its position. I excluded the satellite because the direction of motion was completely different from satellites in found on previous images.

Discovery image of 2021 RA8 from 11.09.2021, Photo: C. Kalup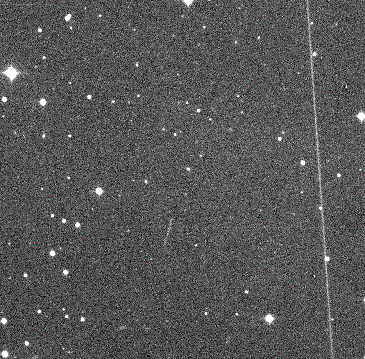 So I informed Krisztián about the location of this new object. I waited for his reaction, but it wasn´t coming. After an endless two minutes, I find out that I wrote the message to a completely different person... I corrected my mistake and then I received answer in another two minutes. Krisztián had doubt about it, the trail was little bit longer as it should be for a typical NEO, but he verified it. I checked the remaining triplet and went to bed hoping he would confirm it as real object.

After waking up, a message from Piszkéstető was waiting for me – have look at the NEOCP website! Our object, called SaKurTB was there. On Saturday early morning it was captured at the Višnjan Observatory, in Croatia. Later that day we were impatiently waiting for the evening, for more observations. The first confirmation came from the Chinese Xingming Observatory, soon added more by colleagues from Tautenburg, Germany and three other observers. It was no doubt that we had another near-Earth discovery. 23 hours after first observation, the Minor Planet Center announced the discovery of a new near-Earth asteroid, designated as 2021 RA8.

Although the new asteroid belongs to the group of so-called near-earth objects, there was no need to save humanity. This rock, about the size of a bus, passed Earth on the day of the discovery at a distance of 900,000 km, which is a little more than 2 times the Earth-Moon distance.

This is the fourth joint discovery on the Budapest-Piszkéstető-Nové Zámky route. Krisztián Sárneczky laid the foundation for success in Budapest, as he found an area in the sky that other professionals had not observed in previous days, his colleague Csilla Kalup at Piszkéstető observed the selected star field and after detection program missed this unknown mover, it waited for discovery in Nove Zámky.


13. sept. 2021

Read more "news" here!